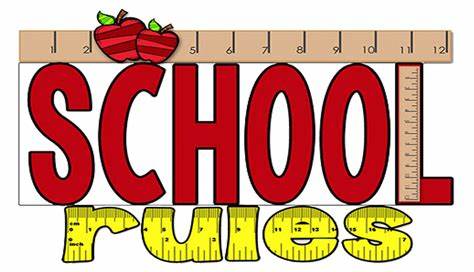 GENERAL RULES AND REGULATIONS FOR MGGS SCHOOL
ARRIVAL AT SCHOOL There is no playground supervision until 7:30 a.m. Therefore, students will not be allowed on the school grounds before 8:00 a.m.
Students riding bicycles must park them immediately upon arrival at school. Bicycles shall be parked at the rack located on the school playground.
At 8:00 a.m., the upper grade students may play games on the south end of the cement and the lower grades will visit on the north end near the building.
Students will not enter the building before 8:05 a.m. unless they have a pass from a teacher to do school work or if the weather is bad.
Students line up when the teacher on duty blows the whistle at 7:30 a.m. and go quietly to their rooms.